We have a new special segment starting this July.
From June, many restaurants and cafes have begun to reopen, and the restaurant industry has changed to fit our new circumstances. Establishments are making every effort to reopen safely, and many are detailing their processes, like their COVID-19 related hygiene measures, special seating plans to accommodate dine-in customers, and new takeout options.
As such, Viaggio Yokohama will be using the "Tourism PR/ Restaurant Exhibition Corner" of our website to showcase this new information, giving you the details on individual business's menus, reservations, and meal plans, along with their hygiene requirements.
To mark the coverage of our first store, we'll take a look at Cruise Cruise Yokohama, a popular restaurant where you can enjoy a full course meal featuring fine French and Italian-inspired cuisine with the beautiful backdrop of Yokohama Port.
We hope you can enjoy Cruise Cruise Yokohama with the help of this updated info on their reopening. It's the perfect place to celebrate anniversaries, hold organization parties, or enjoy any number of occasions, even the Editor-in-Chief Of Viaggio Yokohama recommends it!
※)The following information is accurate as of 6/1/2020, directly from Cruise Cruise Yokohama. Special offers, limits, and plans are subject to change.
Please contact Cruise Cruise Yokohama for more information before your visit.
Cruise Cruise Yokohama         Reopening Information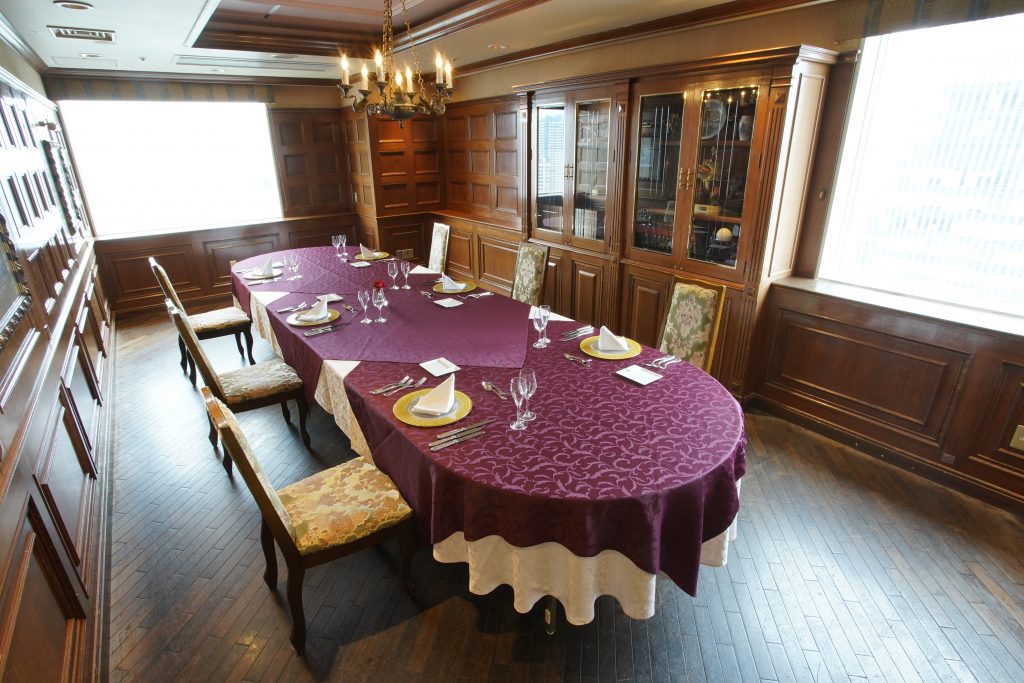 Cruise Cruise Yokohama closed along with the rest of the Sky Building near Yokohama Station due to the "State of Emergency" that had been declared by the Japanese government, but has reopened as of June 1, 2020!
Cruise Cruise Yokohama will not be resuming it's lunch buffet, instead they will be offering an all new course meal and special weekday lunch sets.
They've also begun offering a take out option on weekdays! Even if you're a brand new customer, please check out Cruise Cruise Yokohama.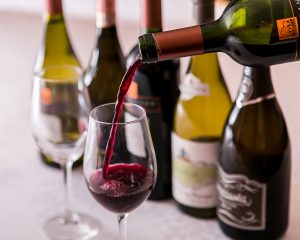 【Special Offers for E-mail reservations】
①       One Free Drink
②       One free bottle of wine when you follow the Official Cruise Cruise Instagram account. ※Please show a staff member the screen once you have followed the account at the time of your reservation.
Cruise Cruise Yokohama  https://www.instagram.com/cruisecruise_yokohama
③       Free Room Charge ※Limited to parties of 4 guests or more in a private room
④       Banquet course upgrade for 7,000 yen
⑤       For our take out customes, one free bottle of green tea
※Please choose 1 (one) of the above.
※Cannot be combined with any other offers or cupons
Cruise Cruise Yokohama
【Lunch】
〇Weekday Exclusive Pasta Set From 1,000 yen (tax excluded)
〇Lunch Course Meal From 3,000 yen (tax excluded)
A full course is 7 dishes, from the first appetizer to dessert, no reservations needed.
【Banquet】
・Venue layouts must be prepared for no more than 50% of usual capacity
・For face-to-face seating arrangements, seats will be placed at least 1 meter apart.
・All drinks must be ordered from the bar
・Only personal courses and buffet style dinners will be served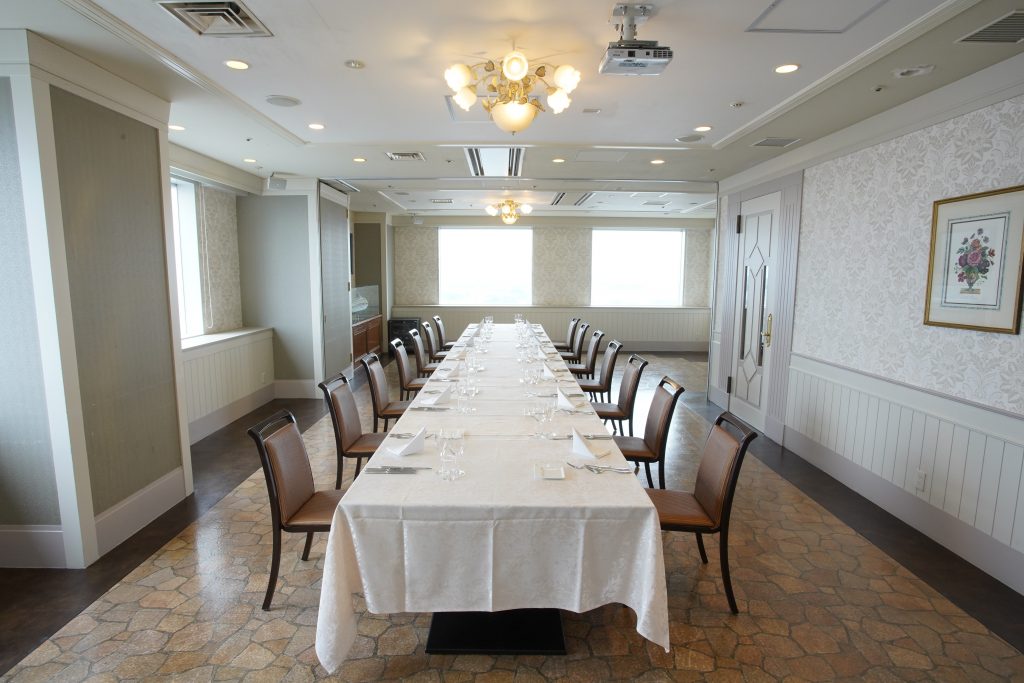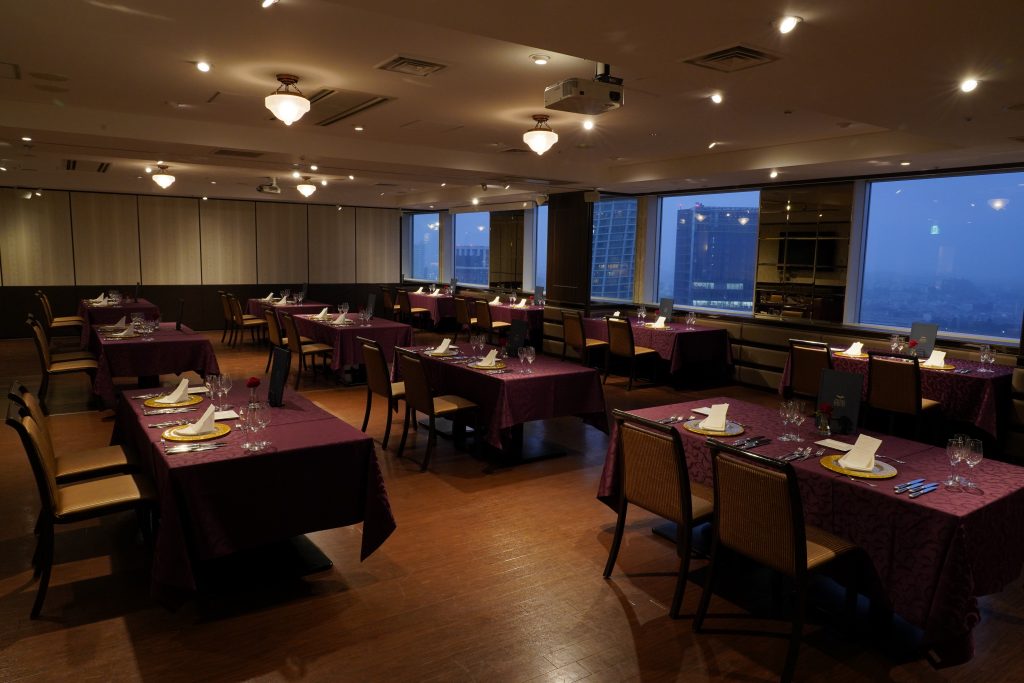 【Take out】
Check out the new Weekday exclusive take out options! (Dine-in options are also available)
http://www.ginza-cruise.co.jp/takeout/
Currently, for any guests ordering for offices within the Sky Building, or in the immediate area, delivery is available for orders exceeding 10,000 yen (tax excluded). Please discuss at the time of your order if desired.
◆COVID-19 Prevention Procedures
Cruise Cruise Yokohama are committed to the safety of their guests and staff, so to aid in the prevention of the spread of COVID-19, they are doing the following:
・The premises as well as all health and safety supplies have been checked
・All employees are required to wear masks, wash hands, and gargle
・All employees must submit to regular health checks (Temp., fatigue, cough, etc.)
・All seating areas are adjusted, disinfected, and ventilated at regular intervals
Cruise Cruise Yokohama would greatly appreciate it if our guests could wear masks as much as possible when visiting.
Alcohol sprays will be set out at the entrance to the restaurant, and thus please disinfect your hands before entering.
They apologize for any inconvenience, but are thankful for your understanding and cooperation in the fight against COVID-19.
☆☆☆Official Instagram☆☆☆ Please take a look and follow for more information!
Cruise Cruise Yokohama Official Instagram
https://www.instagram.com/cruisecruise_yokohama
Cruise Cruise Yokohama
Sky Building 27F
2-19-12 Takashima, Nishi-ku, Yokohama, Kanagawa 〒220-0011
TEL. 045-450-2111
Cruise Cruise Yokohama Reservation Form(On the official Cruise Cruise Yokohama website)
http://ginza-cruise.jpn.org/yokohama/reserved/
The official Cruise Cruise Yokohama Website